For weeks now, we have been witnessing how the life of Ukrainians has completely changed. Many have decided to emigrate to other countries in search of maintaining a much calmer and peaceful life. However, living in another country is a great challenge, even more so when there is a cultural barrier that limits communication between people. That is why, through Aicad Foundation, it has been possible to help these people who arrived in Spain to have the opportunity to start over and be able to adapt quickly. It is a project led by Ana Baschwitz, director of communication of the Aicad Foundation, a practicing professor and PhD in Information Sciences from the Complutense University of Madrid (Spain), who directs and teaches weekly online classes to teach Spanish to Ukrainians.
What does the Aicad Foundation's Spanish teaching project consist of?
The main objective of the Aicad Foundation is to help the professionals of the future to adapt to the digital world, facilitating the transition to digital transformation and innovation of business models through training. And following this goal it has decided to contribute to the current situation of Ukrainian refugees. People who need a lot of help to adapt to the new life that awaits them in nearby nations that will allow them to start anew.
This is how this initiative was born to give free online classes to Ukrainian refugees in order to teach them Spanish and facilitate a quick adaptation. Because life in a different country is usually difficult but doing so without knowing the language increases the level of difficulty.
Taking into account that the emigration of Ukrainians will increase in the next quarter, it is necessary to take preventive measures.
To this end, this solidarity training will allow these people to adapt to Spanish society, thus contributing to a better coexistence in their new destination. And this will help those who will have to share home and work environment with the local population. Reducing communication difficulties and increasing the confidence and independence of these people by learning Spanish to be able to perform different business tasks.
How to access Aicad Foundation's online classes?
If you are interested in taking part in this initiative and learning Spanish, you can access Fundación Aicad's Virtual Classroom with the Google Meet application, compatible with different devices and mobiles.
Classes are held every Saturday and Sunday from 9 to 11 a.m. Spanish time. It should be noted that the classes are recorded and sent to participants who have previously registered. Access the Virtual Classroom link.
If you want to sign up and be part of this project you can do it in the following form.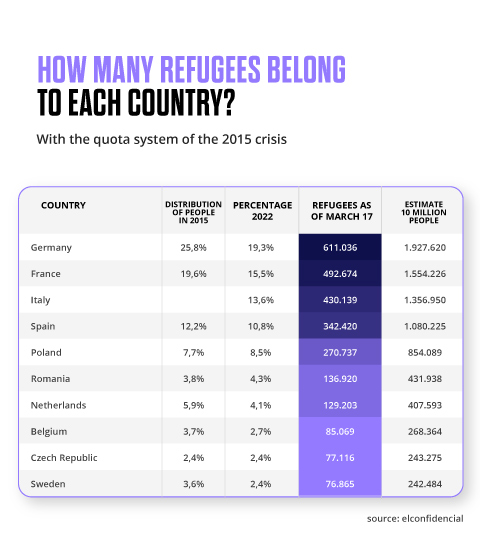 What will you learn in these classes?
As we mentioned before, in order to adapt to a new lifestyle, the first thing you need to know is the Spanish language. The director of the Aicad Foundation, Ana Baschwitz, has created a course of classes with didactic support material to facilitate learning.
Fortunately, so far the response to this solidarity initiative has been very well received by the "students" and our director has expressed her satisfaction because "all expectations have been exceeded with more than three hundred Ukrainians enrolled".